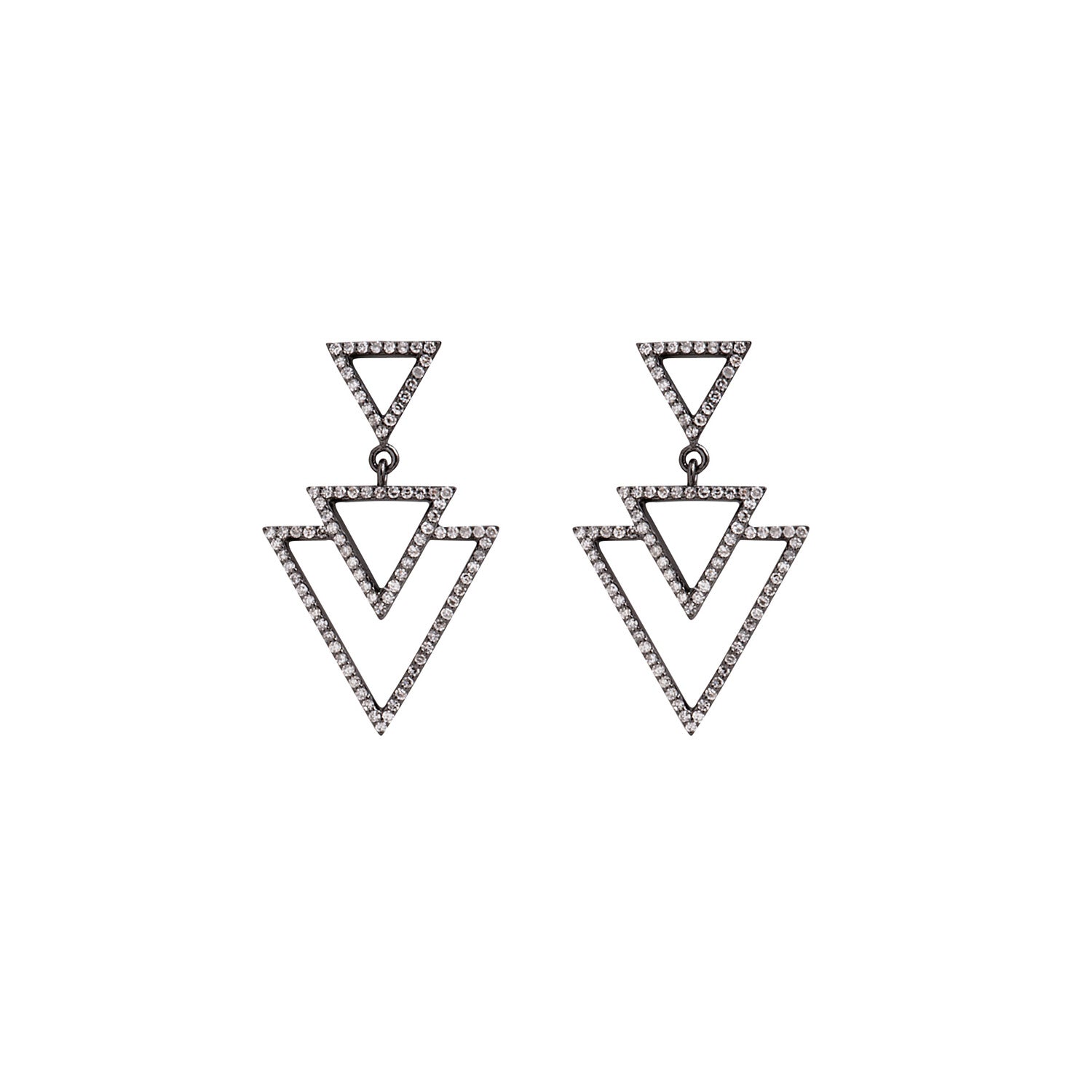 Triangles Outline Earring
Inspired by the beauty of bodily curves this collection showcases that beauty comes in all forms and shapes. Fine diamond lines form modern shapes that will transform your daily look into a hip-chic style. Oval, triangular and even zig zag is only some of the shapes you will discover in this contemporary collection.
Product Info 
18K Gold
Gold Weight: 3.38gr
Diamond Weight: 0.68ct
Item Code: E6228
Size Specifications 
Earring Height: 25.9mm/ 1.01inches 
Earring Width: 17.07mm/ 0.67inches 
Colour Coating Sensitivity
Dear customer please note that this piece has been coloured in order to attain its dark look. The colour coating is sensitive to perfumes, creams, body sweat etc and may possibly wear off with time.
Through our customer after sales service we are able to give the piece its dark colour once again (please note that there will be no charge).