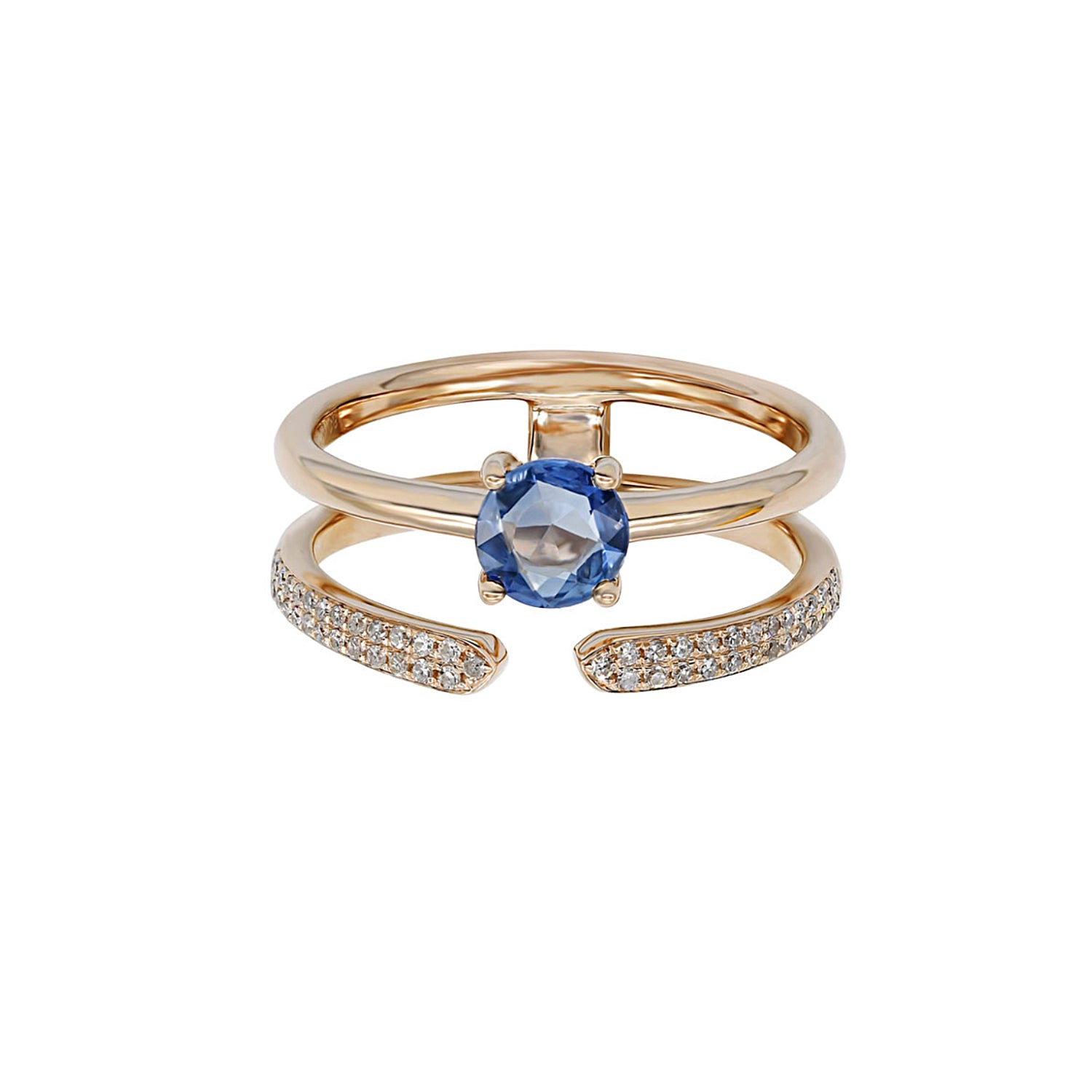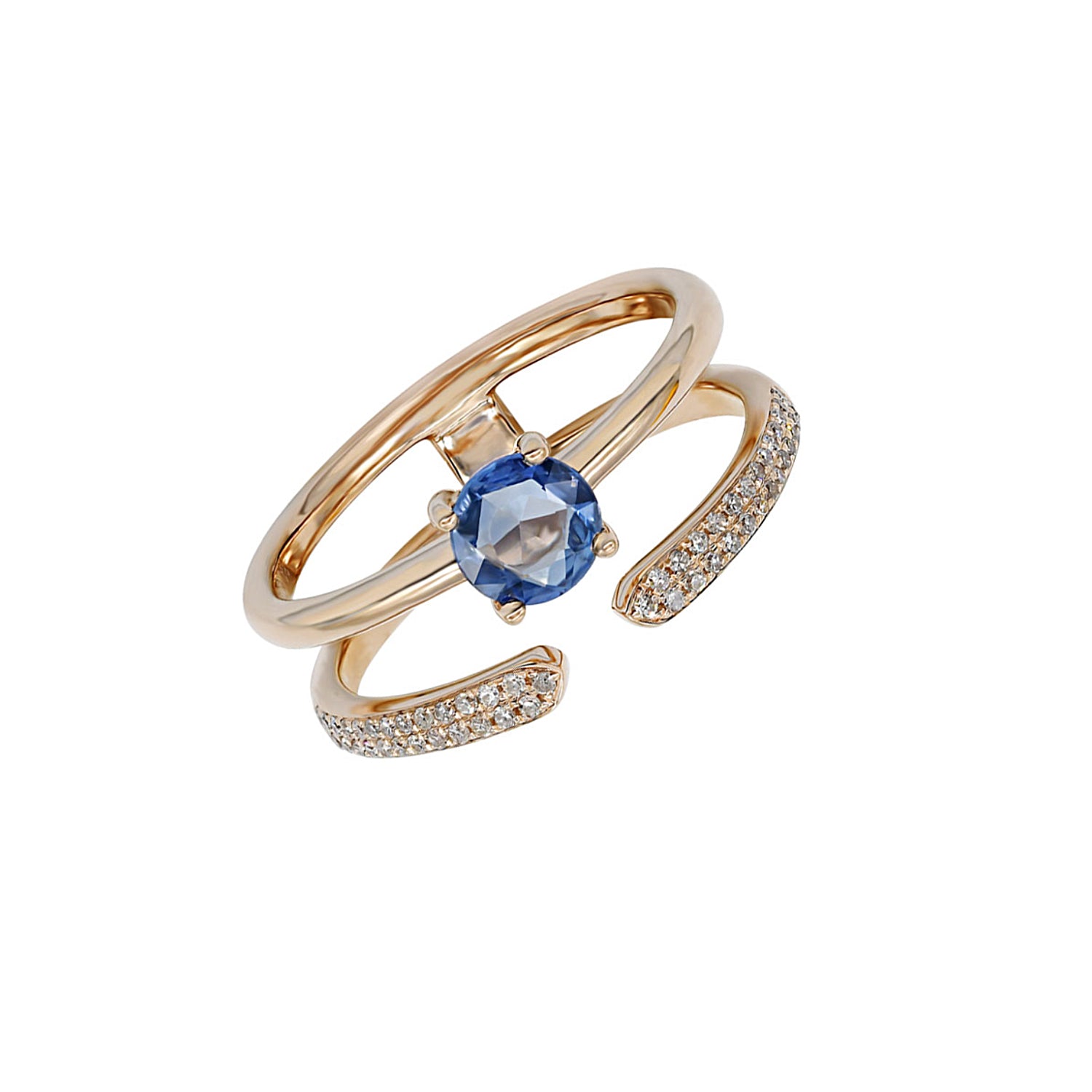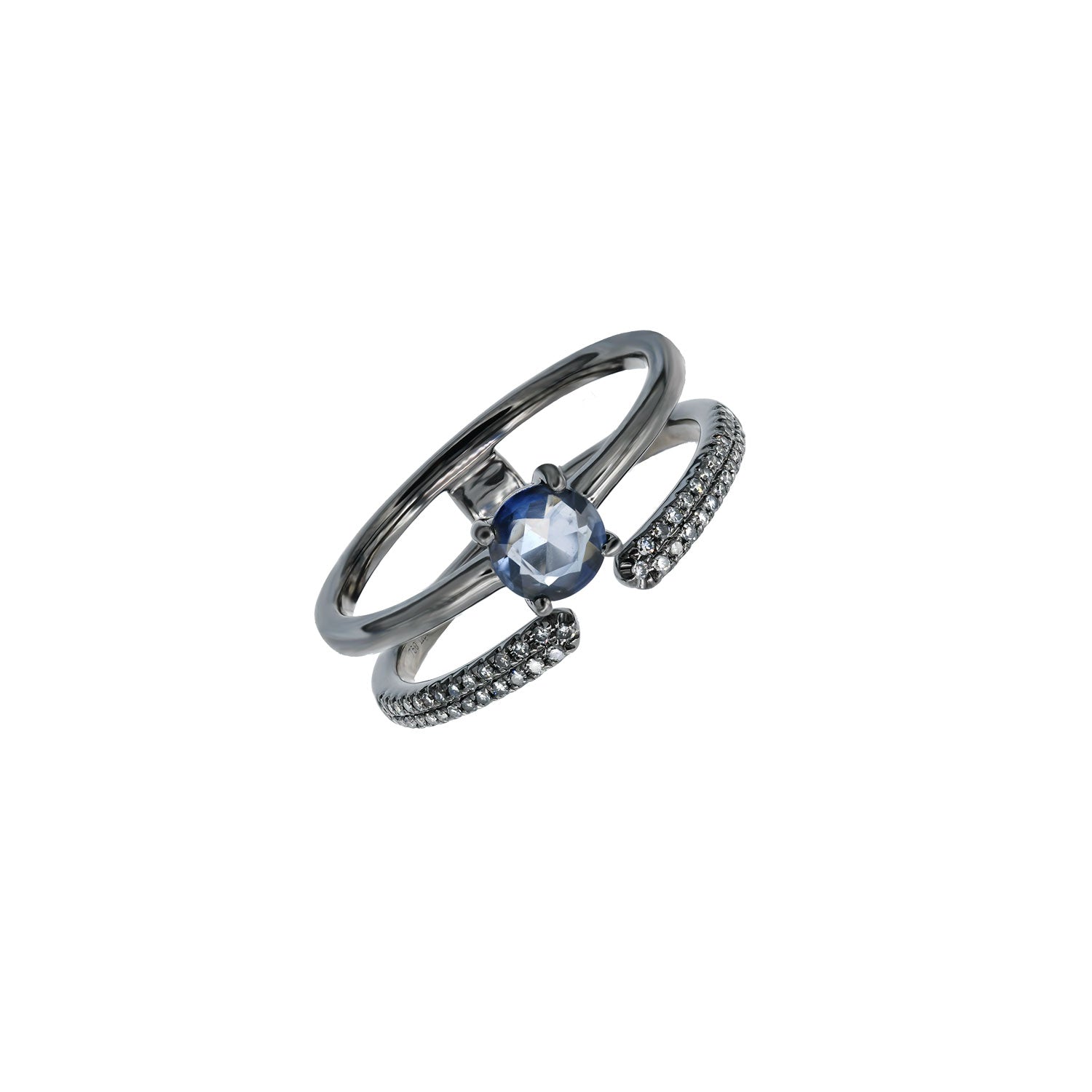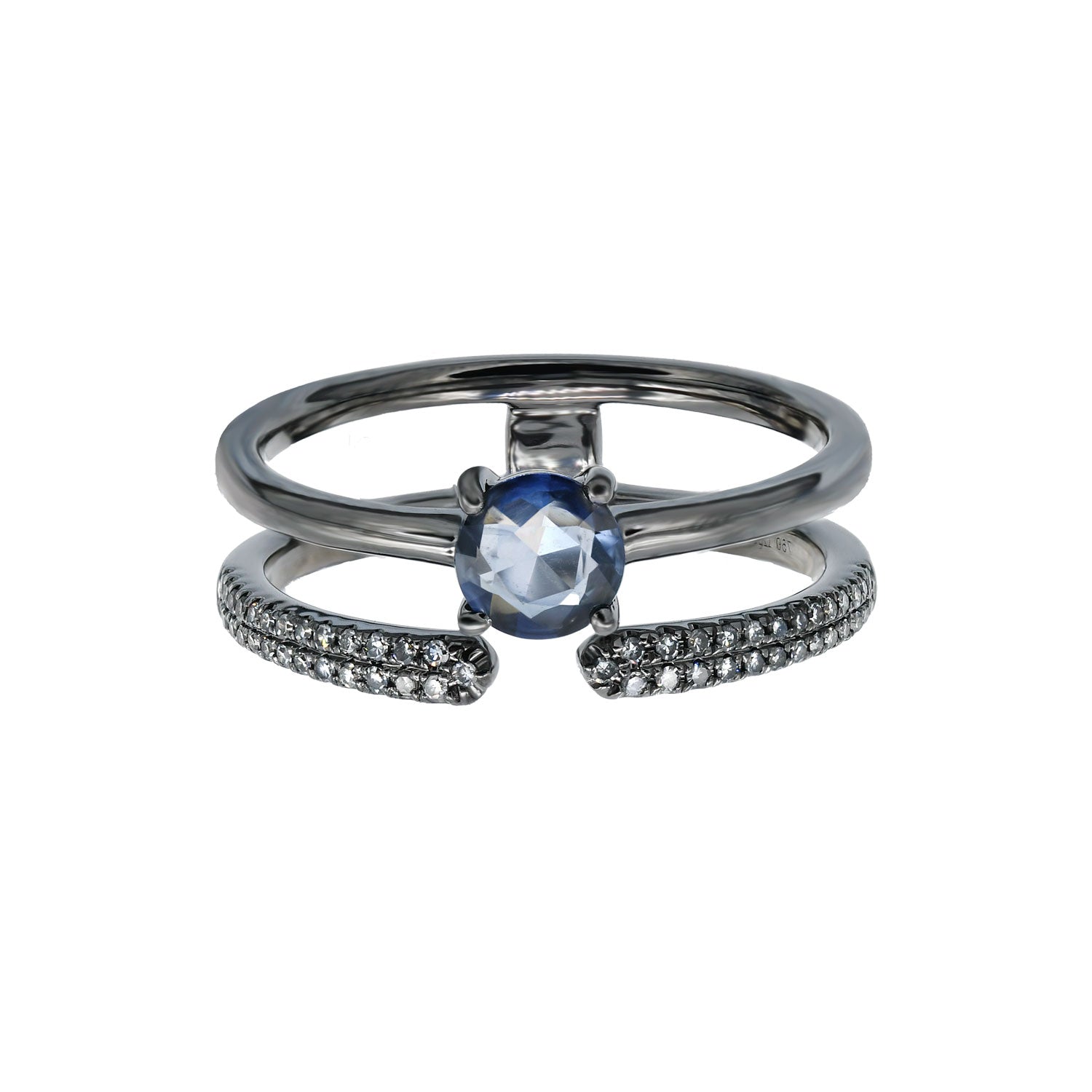 Bliss Connecting Ring
Size:
EU 53 / US 6 and 1/4 Inside Diameter 16.7mm / 0.65 inches
This ring combines a classic touch with a very modern look. Mixing diamonds and a beautiful blue sapphire, the ring appeals to the familiar sapphire design ring. However the ring holds an edgy different design that distinguishes it from any other sapphire and diamond rings. Dare to wear the most unique jewelry, starting off with this Color Bliss beauty.

Product Info
18K Gold
Gold Weight: 4.11gr
Diamond Weight: 0.12ct
Blue Sapphire Weight: 0.50ct
Item Code: R6580
Size Specification
Ring Height: 8.68mm/ 0.34inch