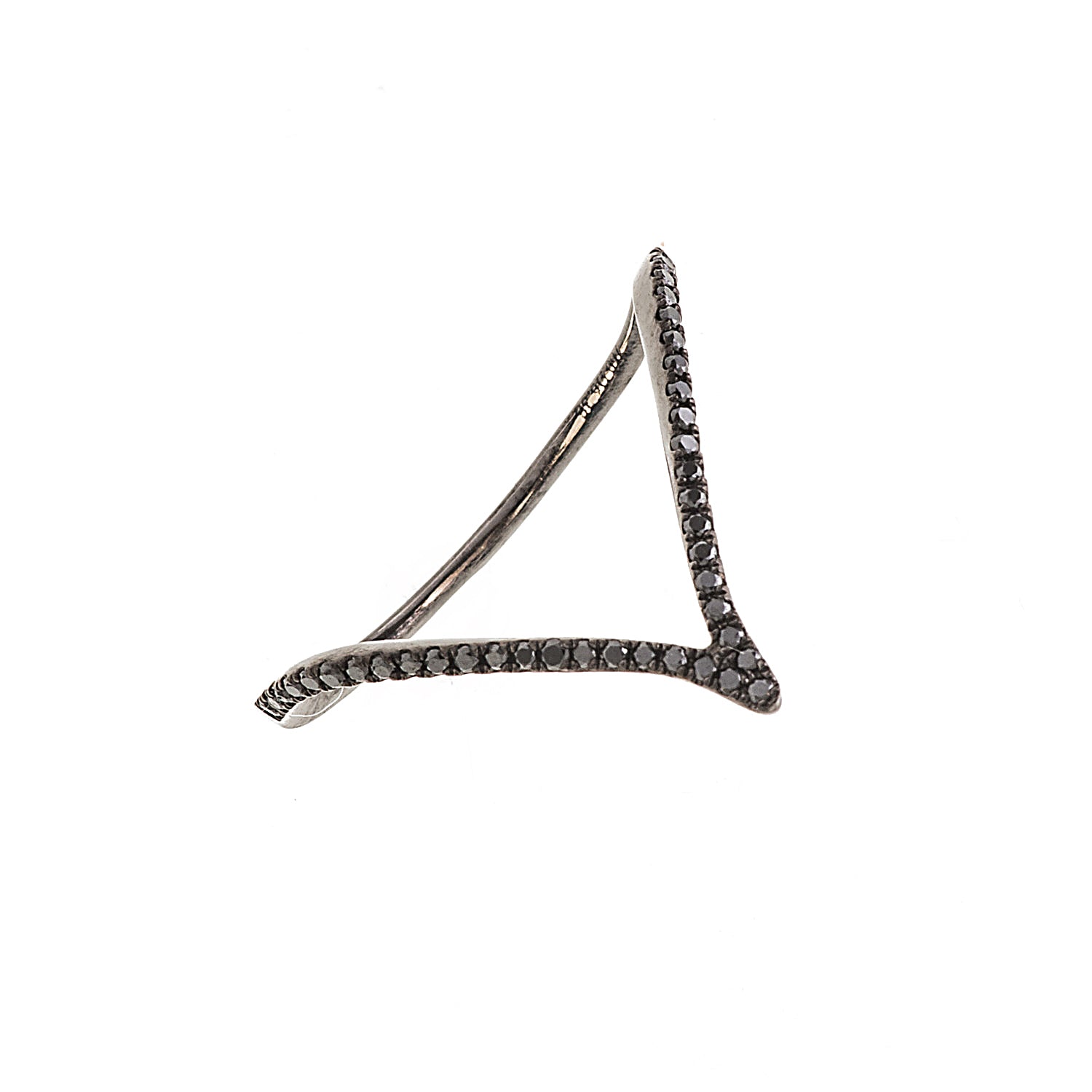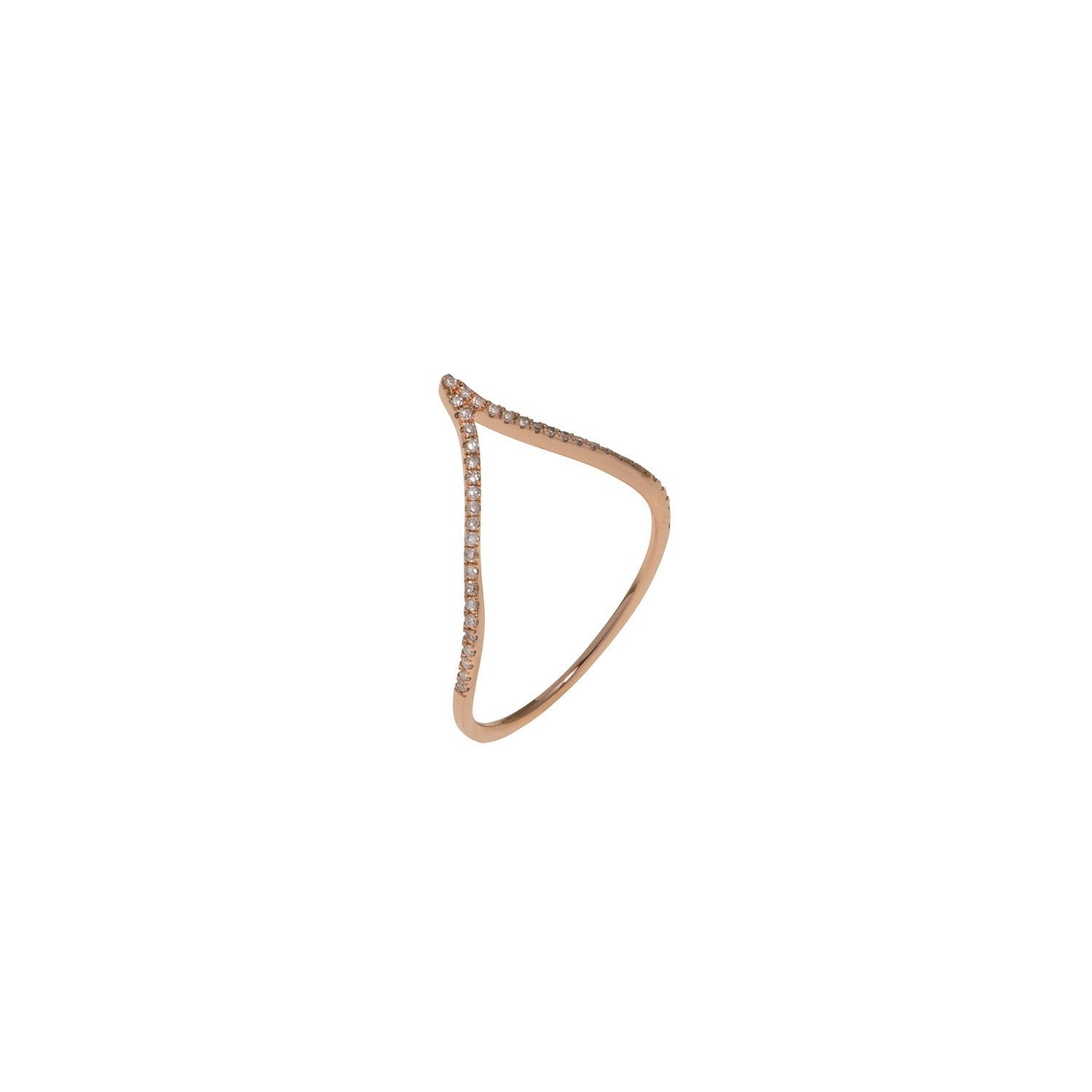 Black Diamond Curve Ring
Size:
EU 52 / US 6 Inside Diameter 16.51mm / 0.65 inches
Endless shapes and forms create this geometric line of jewelry. Our curves collection will shine bright and sparkle as the atypical designs are covered with diamonds creating a bold statement. Go ahead and Curve the way to the top and remember to love every curve and show it off.
Product Info
18K Gold
Gold Weight: 1.09gr
Black Diamond Weight: 0.12ct 
Item Code: R5854
Size Specification 
Ring Height: 15.63mm/ 0.61inch 
Colour Coating Sensitivity
Dear customer please note that this piece has been coloured in order to attain its dark look. The colour coating is sensitive to perfumes, creams, body sweat etc and may possibly wear off with time.
Through our customer after sales service we are able to give the piece its dark colour once again (please note that there will be no charge).