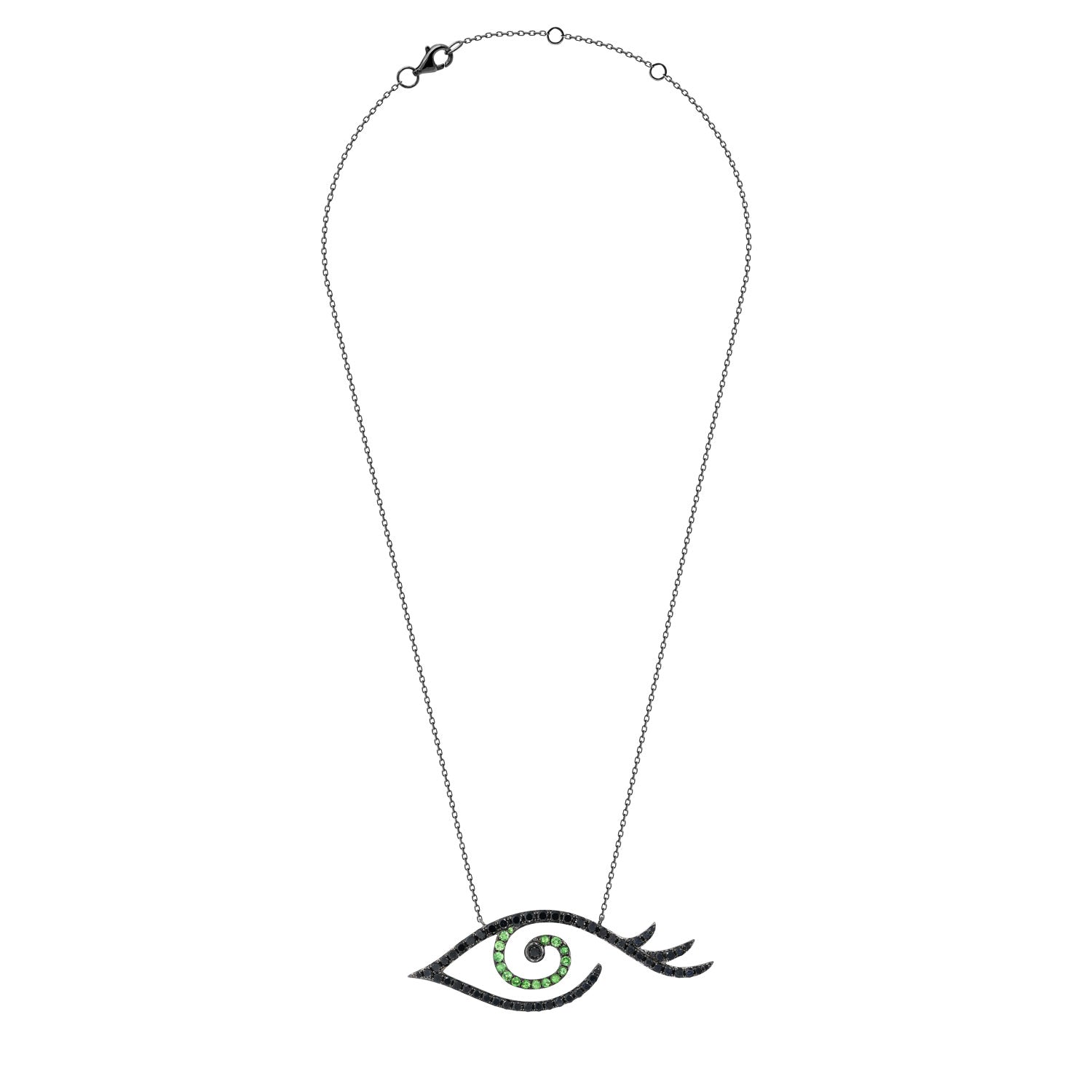 Large Eye Tattoo Necklace
Touched by the ancient art of Tattooing this collection combines the mastery of tattoo artists together with the craftsmanship and design of jewellers. An edgy, bold collection showing off the delicate side of both crafts. The result is a stunning work of art that can complement your existing tattoo's or spark the desire for one.

Product Info 
18K Gold 
Gold Weight: 8.62gr 
Diamond Weight: 2.79ct
Tsavorite Weight: 0.65ct
Item Code: N5553
Size Specification 
Chain Length: 40cm/ 15.74inches , second hook at 43cm/ 16.92inches and third hook at 45cm/ 17.71inches
Evil Eye Height: 2cm/ 0.78inches
Evil Eye Width: 7cm/ 2.75inches
Colour Coating Sensitivity
Dear customer please note that this piece has been coloured in order to attain its dark look. The colour coating is sensitive to perfumes, creams, body sweat etc and may possibly wear off with time.
Through our customer after sales service we are able to give the piece its dark colour once again (please note that there will be no charge).