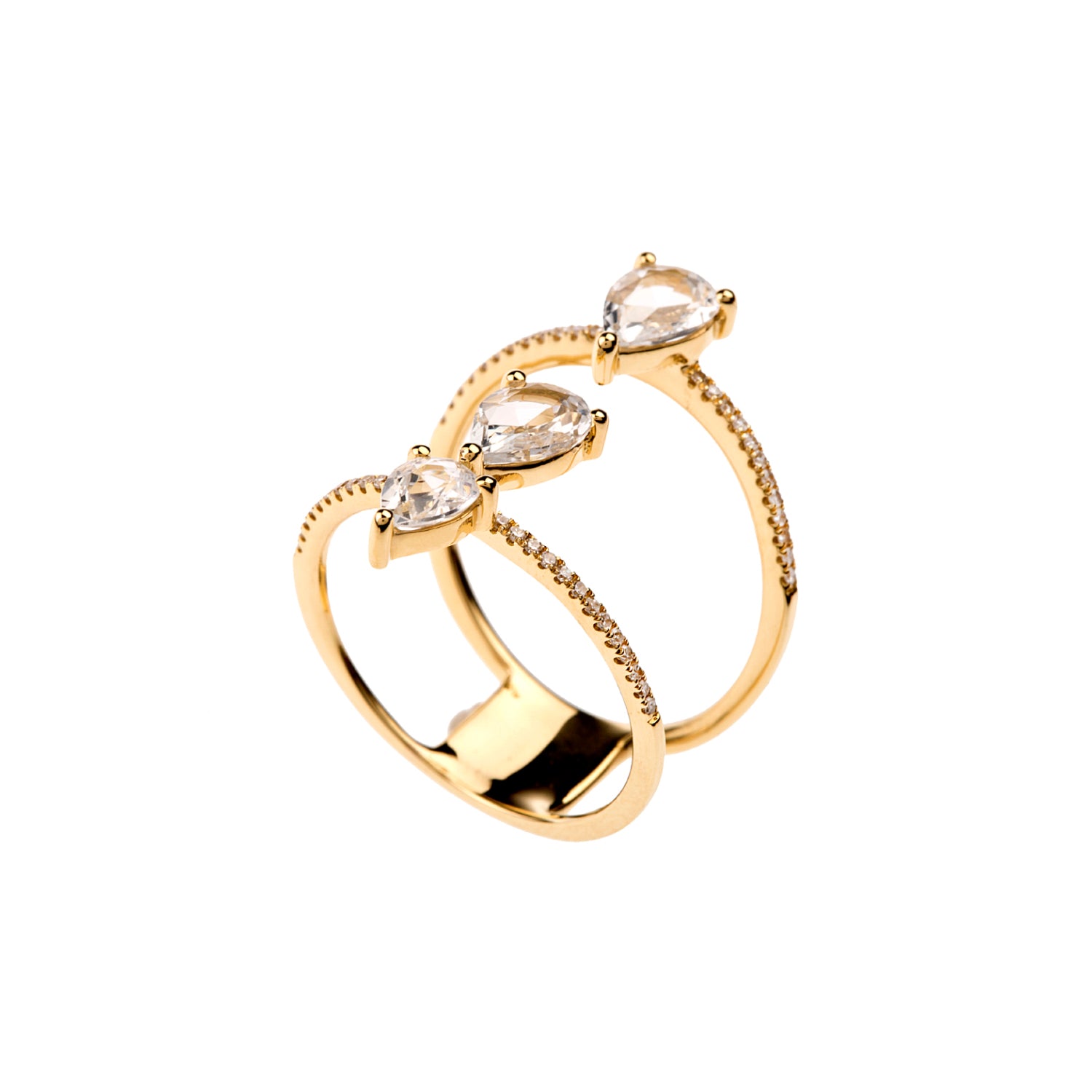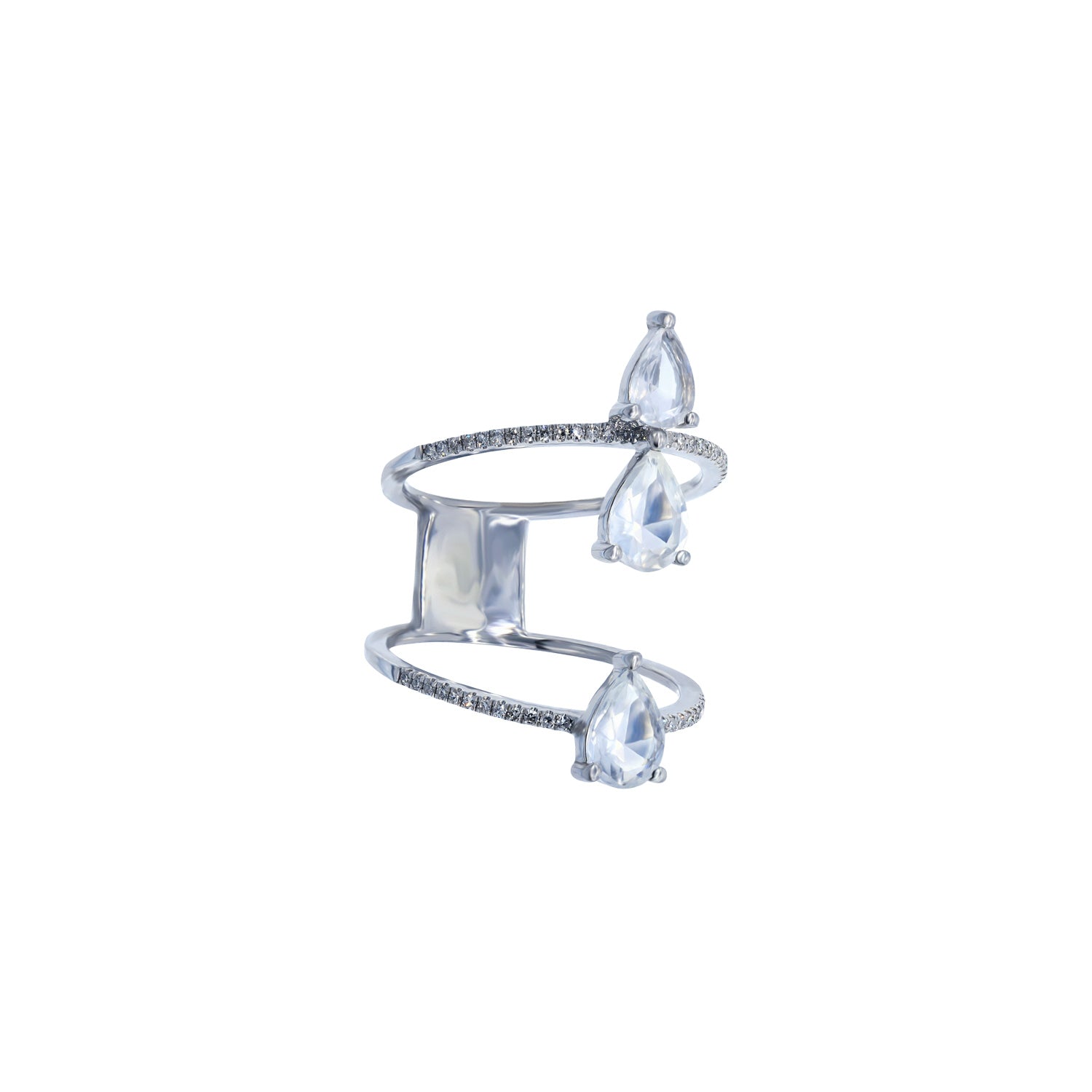 Triple Sapphire Ring
Size:
EU 53 / US 6 and 1/4 Inside Diameter 16.7mm / 0.65 inches
Beauty in elegance is what this ring preserves. The ring holds three pear shaped sapphires as if floating on air with diamonds sparkling down below. This Starstruck Collection piece is made in 18k gold and lights the desire for something different.
Product Info 

Gold Weight: 3.87gr
Diamond Weight: 0.15ct
White Sapphire Weight: 1.55ct
Item Code: R6003-Y
Size Specification
Ring's Height: 2.4 cm/ 0.94 inch