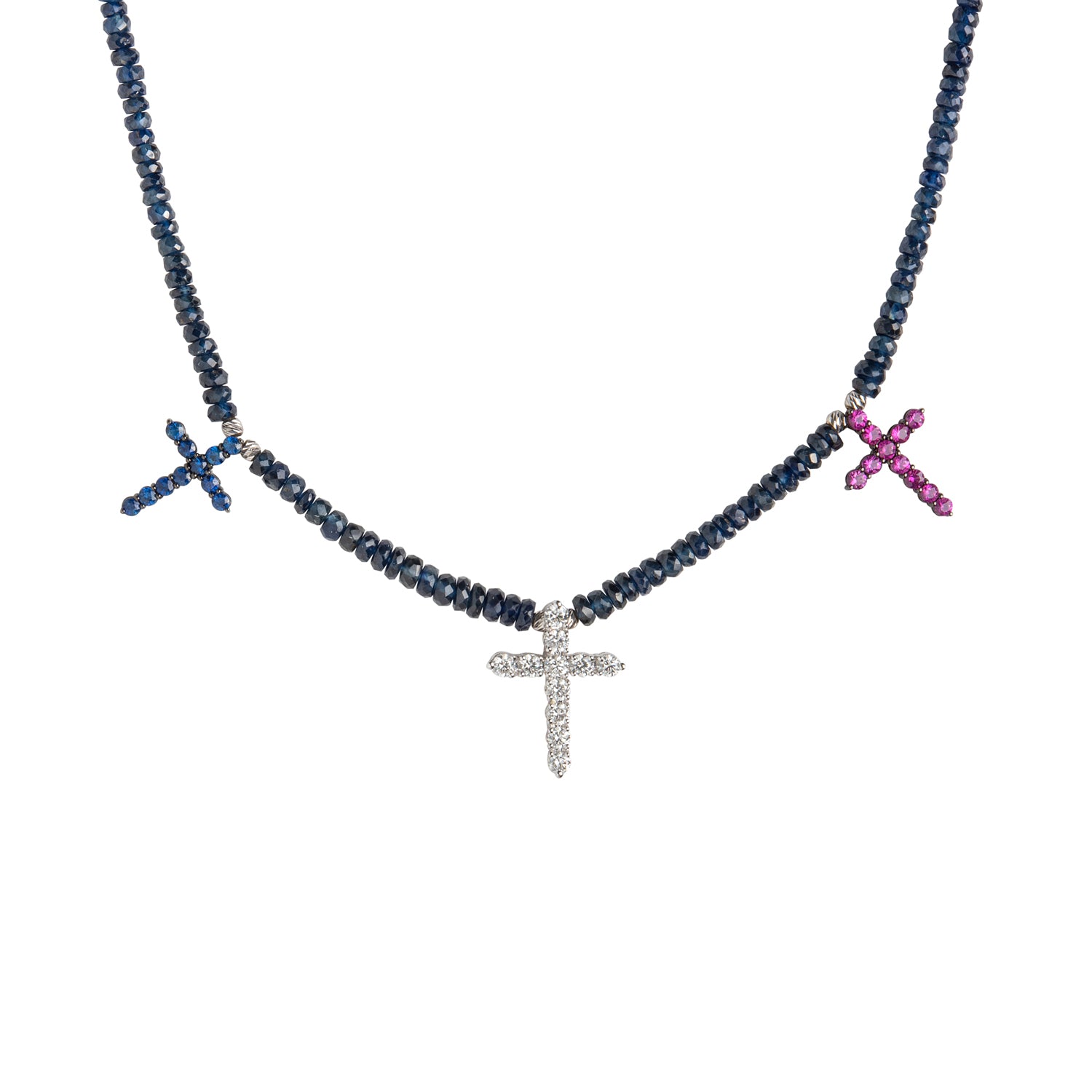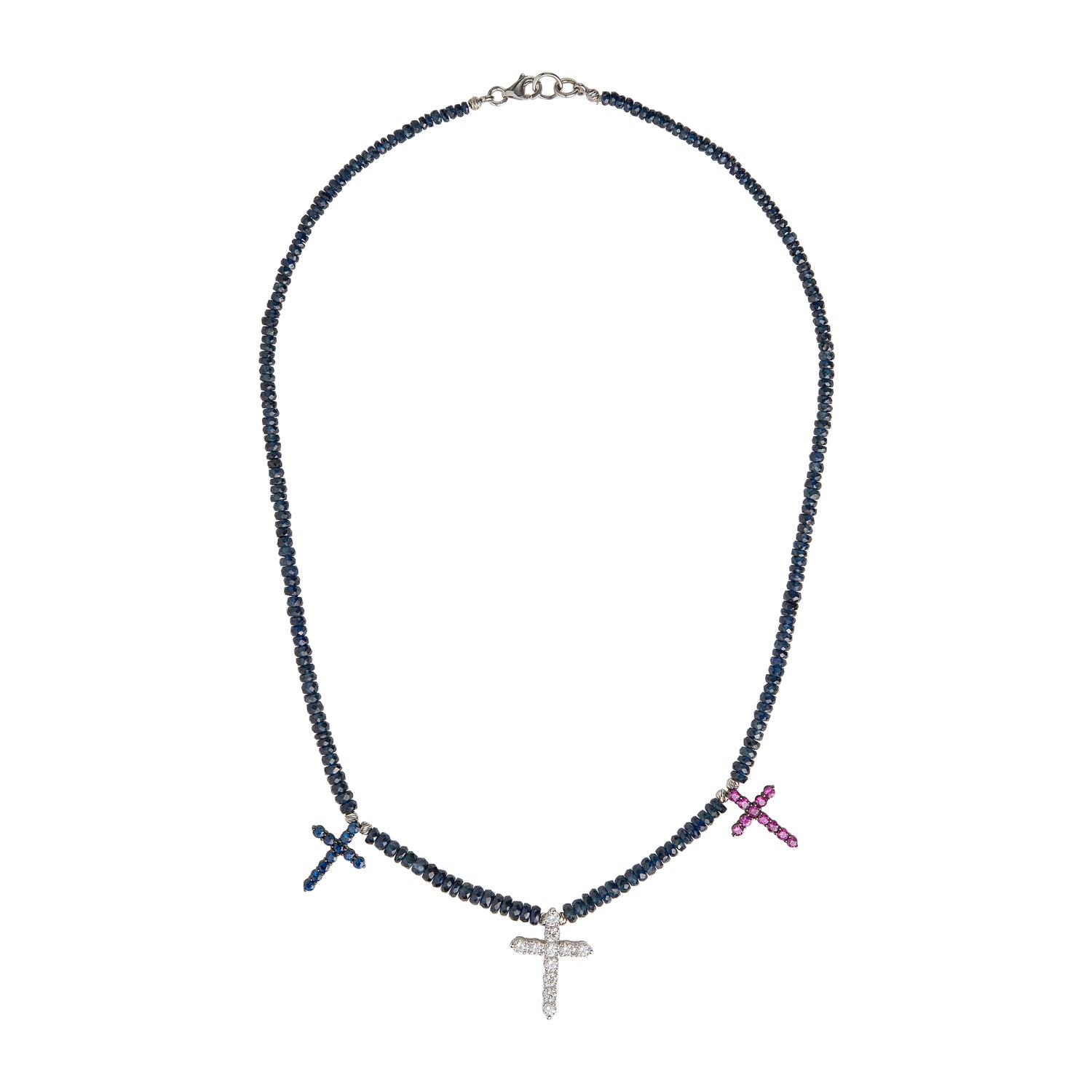 Triple Cross Imbue Necklace
Made by hand, as all Imbue collection pieces, the triple cross necklace is strung together using dark blue sapphire beads. Hanging, three crosses dressed in white diamonds, blue sapphires and rubies. The colors blend together creating an impressive site to the eye that perceives pure elegance.
Product Info
18K Gold
Gold Weight: 2.69gr
Diamond Weight: 0.89ct
Blue Sapphire Weight: 0.58ct
Ruby Weight: 0.55ct
Item Code: N5990
Size Specifications
Necklace Length: 42cm/ 16.53inch 
Diamond Cross Height/Width: 21.40mm/15.68mm, 0.84inch/ 0.61inch
Sapphire Cross Height/Width: 16.99mm/ 12.58mm, 0.66inch/ 0.49inch 
Ruby Cross Height/Width: 17.13mm/ 12.57mm, 0.67inch/ 0.49inch 
Sapphire Bead Size: 3.40mm/ 0.13inch 
Color Note
For this necklace two gold colors are used. The central white diamond cross as well as the golden beads and closure used are white gold. The sapphire and ruby crosses are made in black rhodium.