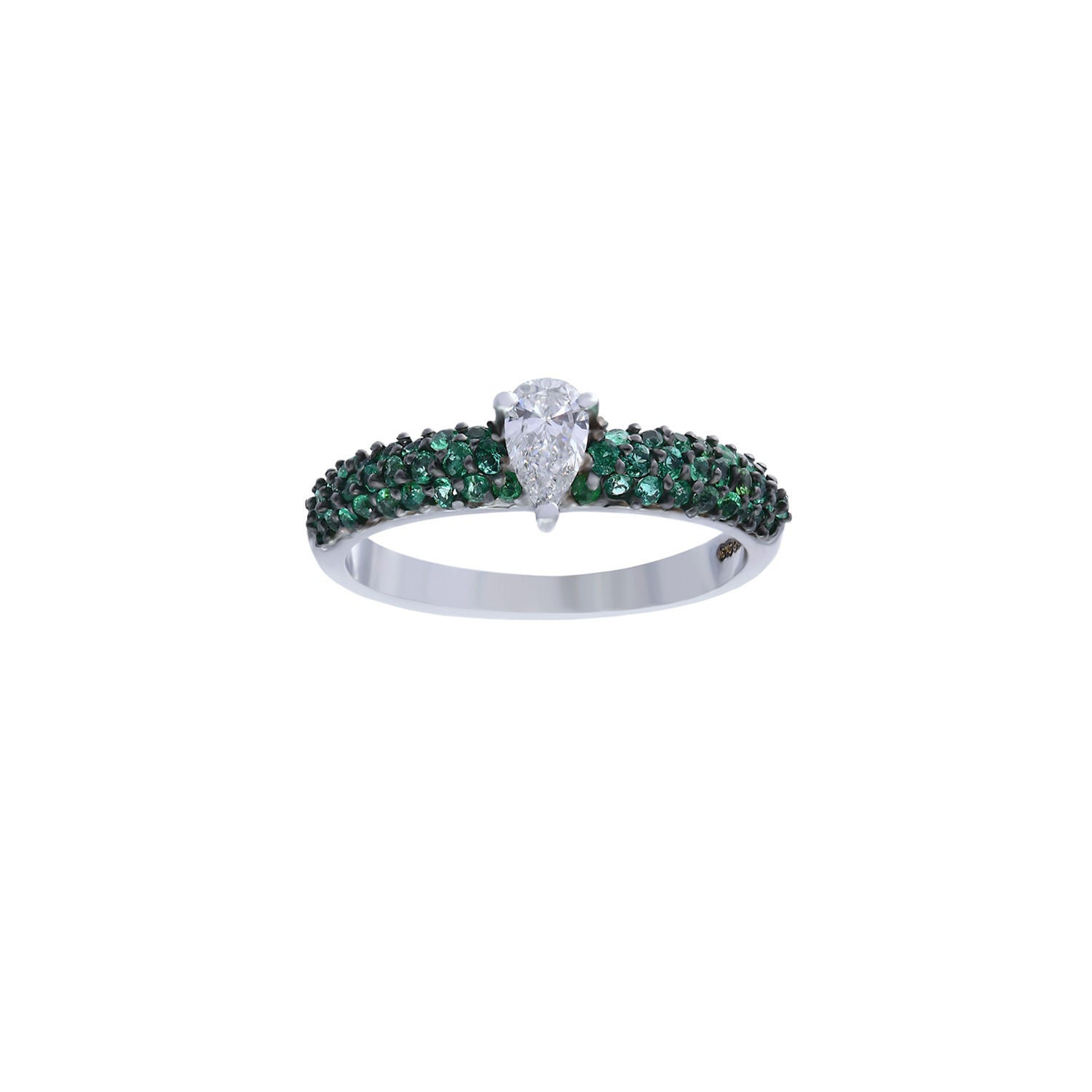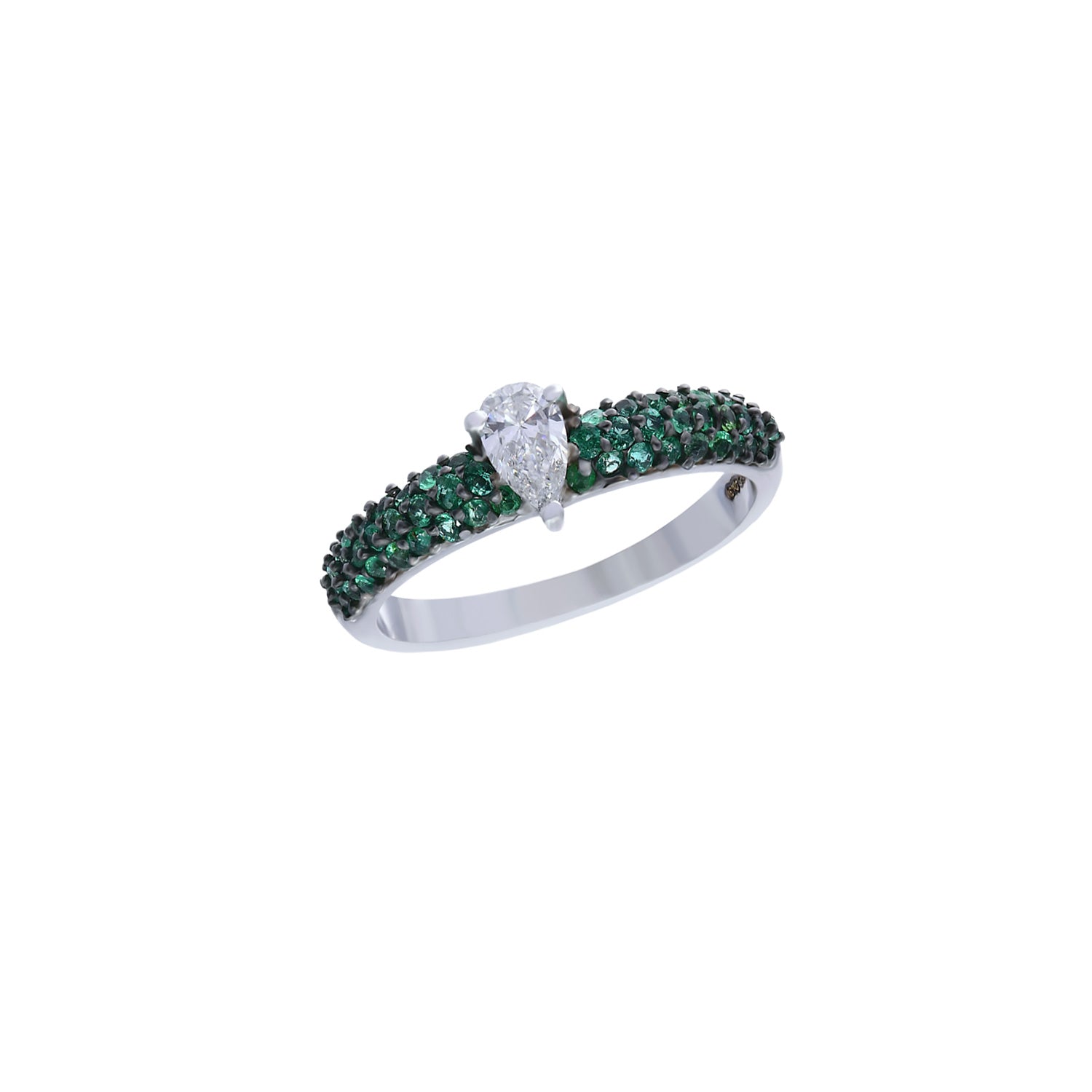 Pear Shaped Diamond on Emeralds Engagement Ring
Size:
EU 53 / US 6 and 1/4 Inside Diameter 16.7mm / 0.65 inches
Just as an enchanting melody reaches its peak, so to, our Aria diamond ring places the main diamond at its central peak. With smaller diamonds on each side, the setting makes the central diamond stand out from the rest, while the smaller diamonds add an extra sparkle to the ring. Now each time you hear "your song" you can look down at your magical Aria.
Product Info 
18K Gold 

Gold Weight: 2.48gr 
Pear Shape Diamond Weight: 0.25ct

Emerald Weight: 0.36ct

Item Code: R6826