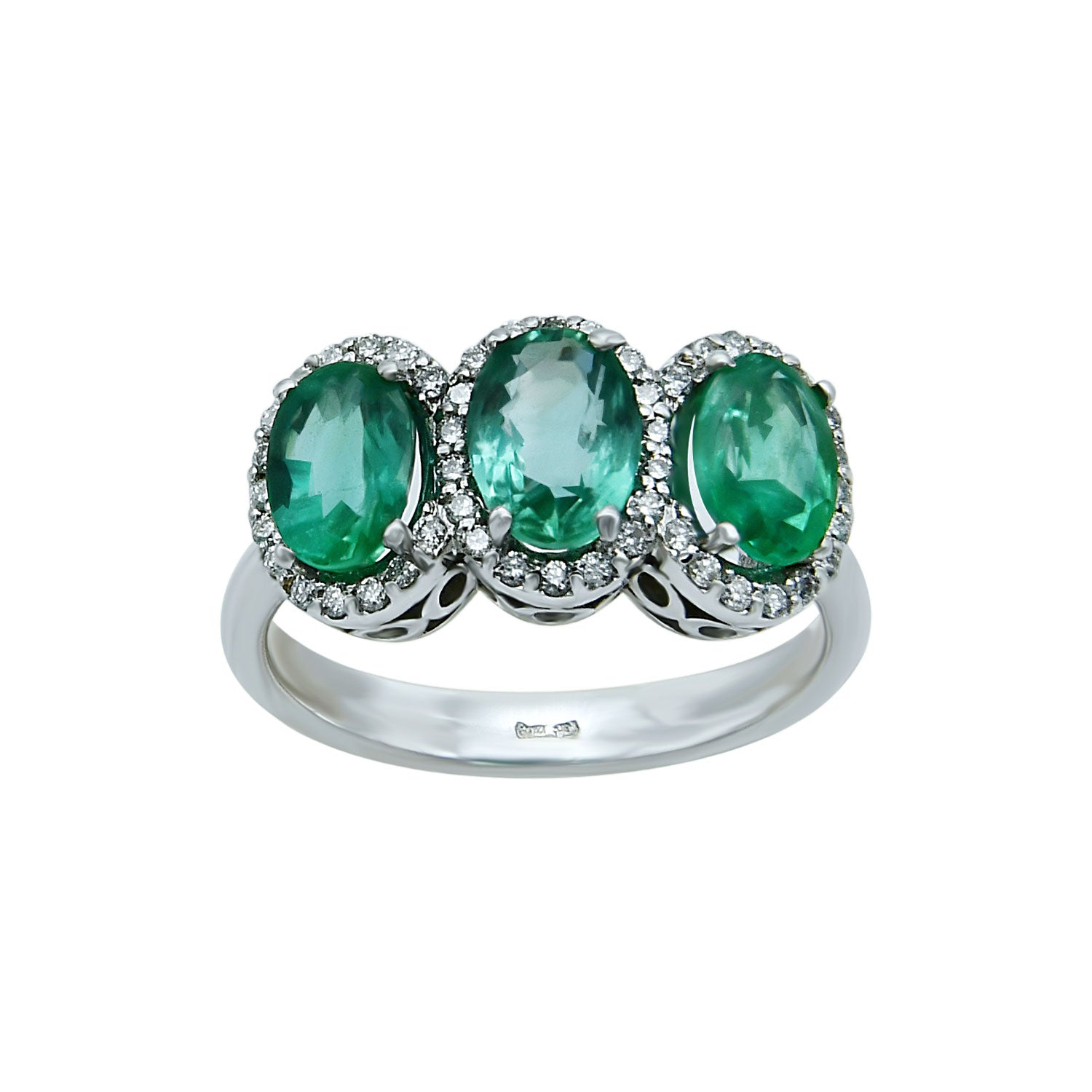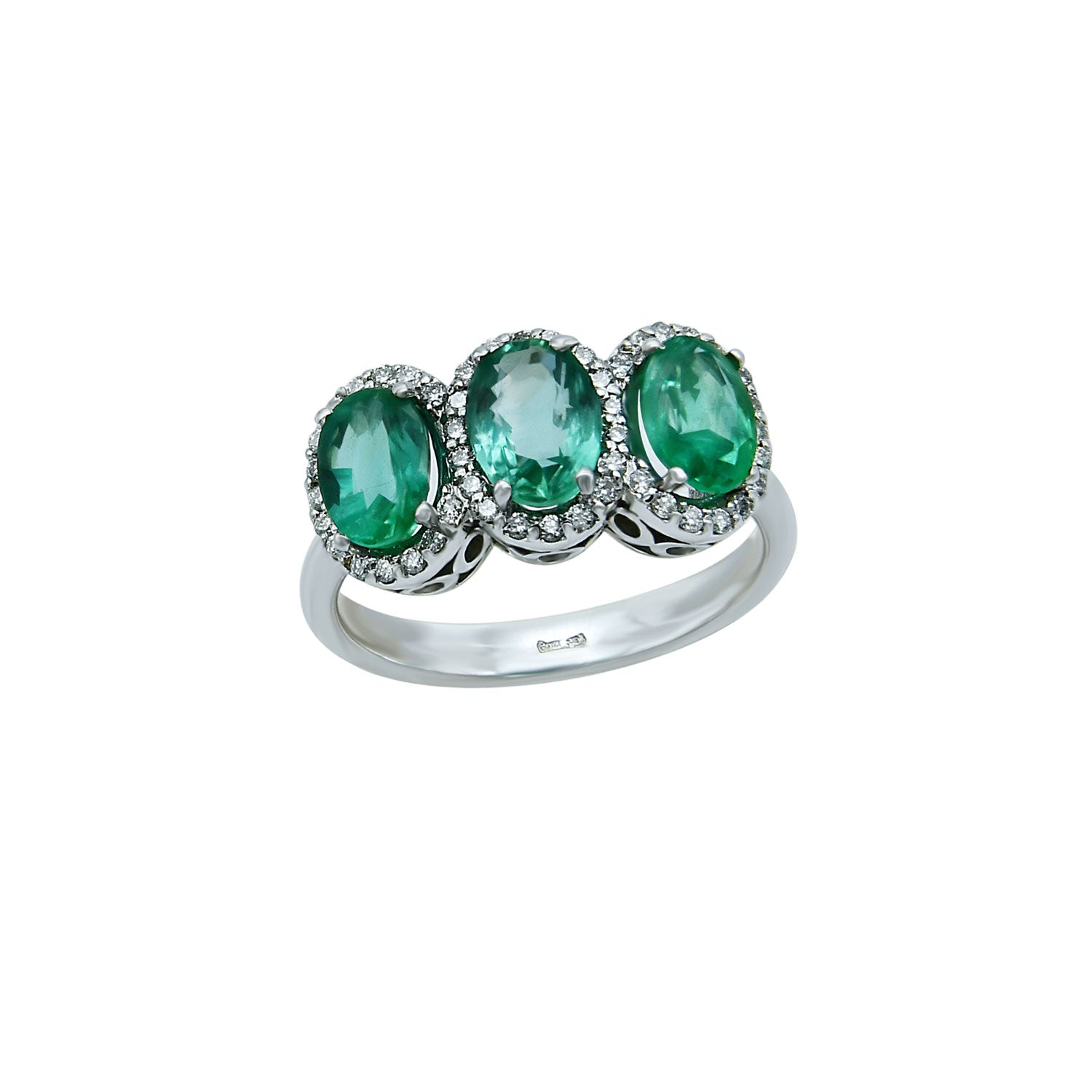 Triple Oval Emerald Ring
Size:
EU 54 / US 6 and 1/2 Inside Diameter 16.92mm / 0.65 inches
An S.R.M. must have! The emerald ring is a piece that will be worn today and for generations to come. With an ever growing popularity, emeralds have been a centerpiece of jewelry since the ancient times with the word emerald coming from the Greek word smaragdus. Make this stone part of your collection.
Product Info 
18K Gold

Gold Weight: 4.3gr

Diamond Weight: 0.28ct 
Emerald Weight: 2.32ct 
Item Code: R6419