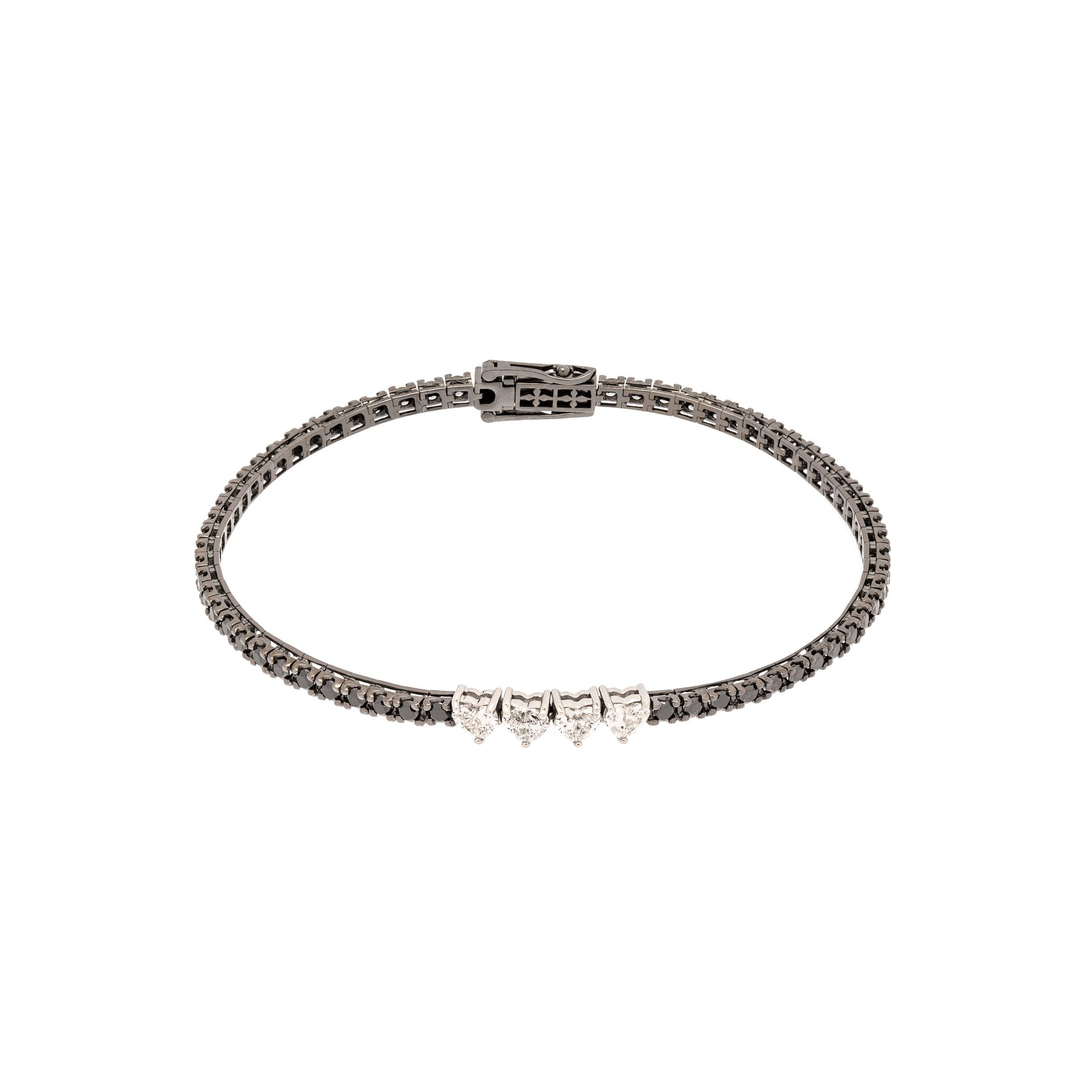 Diamond Hearts Tennis Bracelet
Set side by side, brilliant sparkly diamonds set the mood for an enchanting collection that travels you back to the 20s in Paris. An endless stream of creation and inspiration, lavish parties, grand collaborations and the birth of historic names defy this thrilling period. Take a taste of it by wearing some eccentric pieces inspired by legends.
Product Info 
18K Gold
Gold Weight: 7.69gr
Total Diamond Weight: 2.85ct
Heart Shaped Diamond Weight: 0.76ct
Black Diamond Weight: 2.09ct
Item Code: B5691
Size Specification
Bracelet Size: 18cm/ 7.08inch
Colour Coating Sensitivity
Dear customer please note that this piece has been coloured in order to attain its dark look. The colour coating is sensitive to perfumes, creams, body sweat etc and may possibly wear off with time.
Through our customer after sales service we are able to give the piece its dark colour once again (please note that there will be no charge).