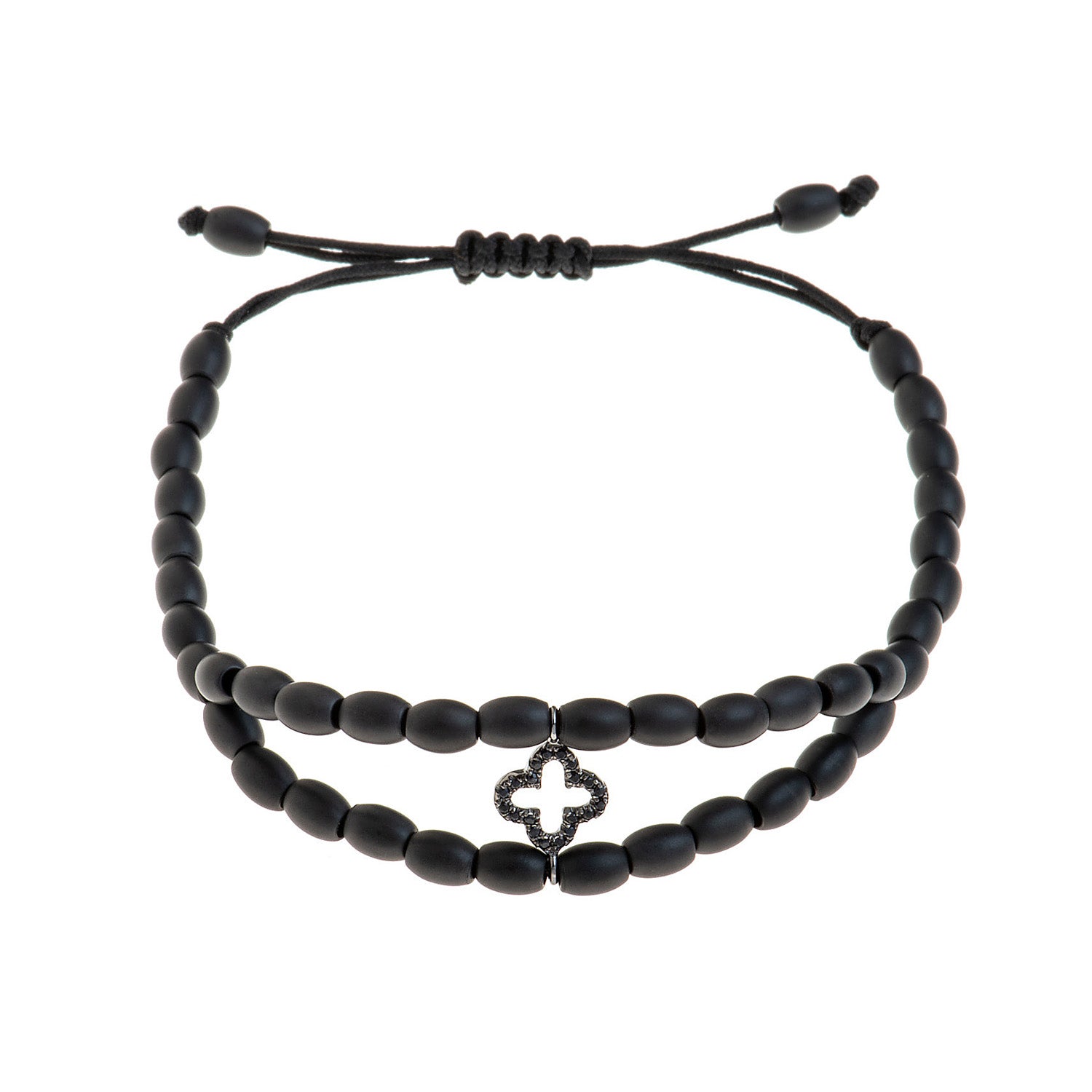 Black Diamond Cross Helix Bracelet
A study of the human genome shows a double helix like form bound together by proteins. This structure makes up for traits and characteristics of each person. Looking deeper into the matter, instead of simple proteins we found symbols of luck, dreams, stars and most importantly love. We took those linkages and created our most diverse collection.

Product Info 
18K Gold
Gold Weight: 0.42gr 
Black Diamond Weight: 0.08ct 
Black Ceramic Beads
Item Code: B6494
Size Specifications 
Bracelet Size: Adjustable
Cross Size:

8.19mm/  0.32inch
Colour Coating Sensitivity
Dear customer please note that this piece has been coloured in order to attain its dark look. The colour coating is sensitive to perfumes, creams, body sweat etc and may possibly wear off with time.
Through our customer after sales service we are able to give the piece its dark colour once again (please note that there will be no charge).